Here's How You Can Create A Statement With Your Flooring
It's easy to be taken with a glorious solid oak dining table or a spectacular chandelier, but we often forget to pay attention to the building blocks of the spaces which we inhabit. Easily disregarded (as they are literally walked all over), our floors not only contribute to the functionality of our homes, endure more than any other item of furniture or finish, but they can also be one of our homes' most stylish features. Oak flooring for example, can bring drama and grandeur to a room, creating the perfect base to build a beautiful interior around. As the old adage goes, first impressions last and, when used in an entrance way or large, open living room your oak floors can suitably wow company and speak volumes about you.
European Oak
It's no wonder European Oak is the most sought after of timber flooring, with its rustic feel and veritable rainbow of colour options, its installation in any living area instantly lifts the space. Precision Flooring's engineered European Oak in Sienna offers a luxury few other floorings could, with its rich, smoky tones it's not only incredibly durable, offering the perfect base for family life and big social gatherings alike, but also brings a richness and depth to wherever it is installed. Perfectly offsetting white and blonde marbles and other natural finishes, this engineered timber flooring offers you the opportunity to be truly immersed in luxury. (European Oak, engineered timber, sienna)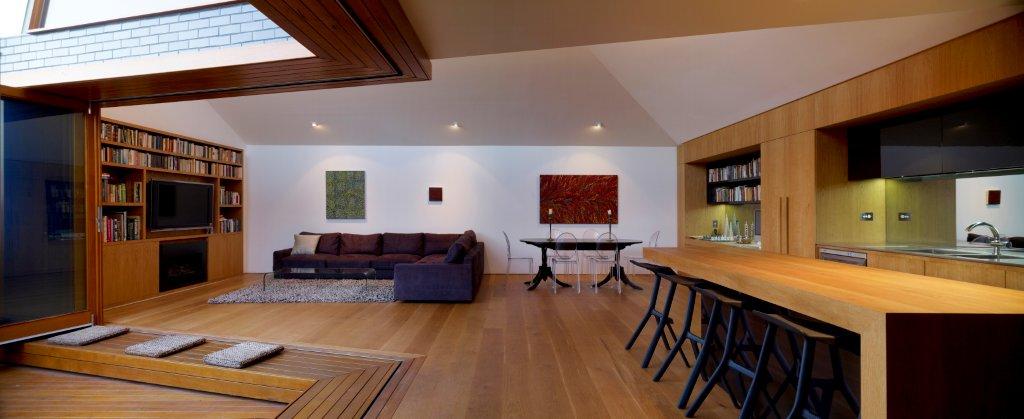 Oak has a long and prestigious history in homes around the world, from heavy Victorian furniture to flooring which has endured for centuries, and it is echoes of this past which make oak such a prestigious material to use. Precision Flooring's solid hardwood parquetry in custom charcoal harks back to this grandiose history while simultaneously updating a space. When paired with bold graphic wallcoverings, upholstery and artwork, the chevron linework of the parquetry pattern creates a mature yet playful aesthetic, seamlessly merging the classic and contemporary. (European oak, solid hardwood parquetry, custom charcoal)
Versatility
Oak is nothing if not versatile, and while it is completely at home in a grand manor house, it can be similarly as comfortable in a modern gym or office space. Solid American oak in limewash can act as an understated centrepiece highlighting a light-filled space and acting as a platform upon which all furniture and fittings can seemingly float, due to its beautiful, bright blonde tones. (American Oak, solid timber, white lime wash)
The highly visible grain of European Oak can act as a constant reminder of the forest, bringing the outdoors in and creating amazing contrasts with industrial design features, as the built and natural environments meet. Engineered European Oak in Blanc effortlessly offsets concrete, steel and other natural materials like stone to lend any space a high degree of restrained drama. The clean, strong linework where the boards and their slightly varied tones meet, create subtle contrasts and give the space an organic feel, despite the clear, straight lines delineating the boards. (Engineered European Oak in Blanc)
Grandeur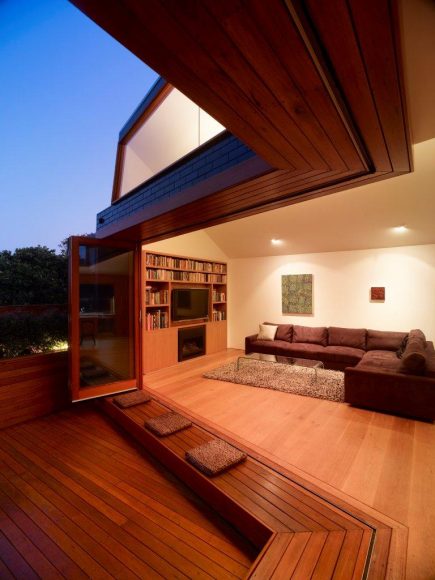 While the notion of oak can quickly conjure images of decades old patinas and the smoky smell of history, it can just as easily be used to create highly contemporary spaces. Precision Flooring's 300mm custom width engineered boards in Alpaca can do just this, with the timber's warm cream and dove grey palette, the deeply wire brushed grain creates the illusion of graceful ageing. While this seems counterintuitive to creating a modern space, this engineered flooring interacts effortlessly with the the use of industrial and modern materials and finishes, such as steel and concrete on a grand scale. (European Oak, engineered timber, Alpaca)
Oak timber flooring can bring so much to a living space; high drama when used in a sparse entrance way or grand staircase, a luminous platform for reflecting light around a space or a visually pleasing and fun use of line when laid in a parquetry pattern. The most enduring part of our interiors, our flooring should never be overlooked as a potential highlight of our home.